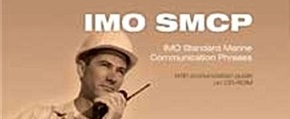 STANDARD MARINE COMMUNICATION PHRASES
REFERENCE NORM
IMO STCW International Convention
MSC/Circ 794
IMO Resolution A.918(22)
RECIPIENTS
The course is designed for Italian seafarers who wish to improve marine communication skills in English
PREREQUISITE
The course can be attended by all seafares.
DURATION
The course lasts 8 hours.
OBJECTIVE
This course is designed to supply the main principles of communication in English.
CERTIFICATE
The relevant certificate is issued after completion of the course.
GENERAL INFORMATION
The course is scheduled year-round, except in the month of August.
For more details and availability, please contact the administration office of Ente Radar (tel. + 39 010 0982950, fax + 39 010 3705599, e-mail:
contacts
)
---

courses dates